AIRBOY cover pencil idea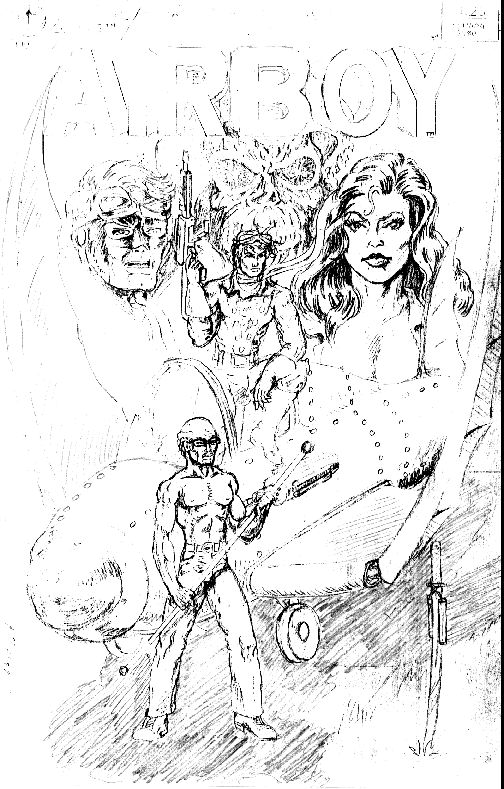 This one's called "PAGE FROM AN UNWRITTEN STORY"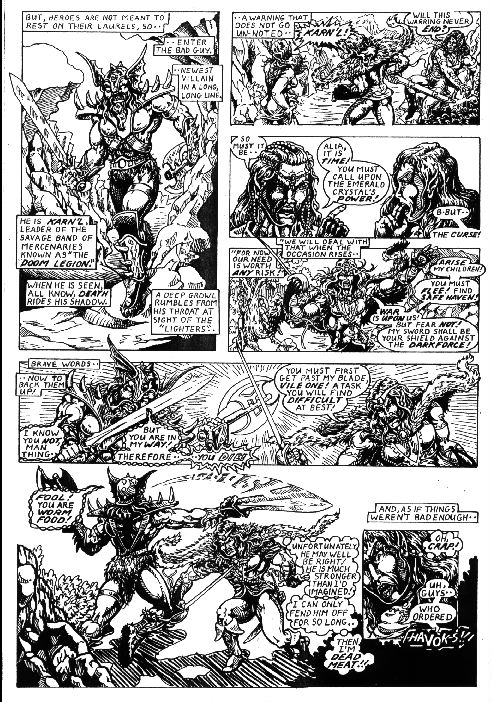 The story will finish coming to me sometime. Dunno when.
Ink sample for title called SECTION 12(?)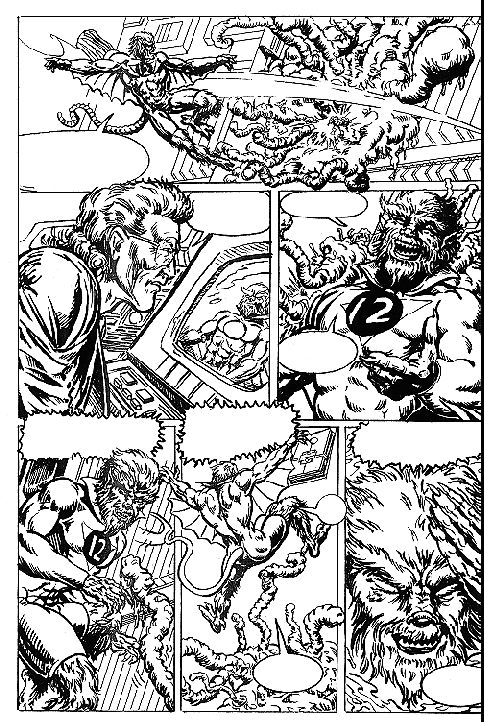 FRANK & FRIEND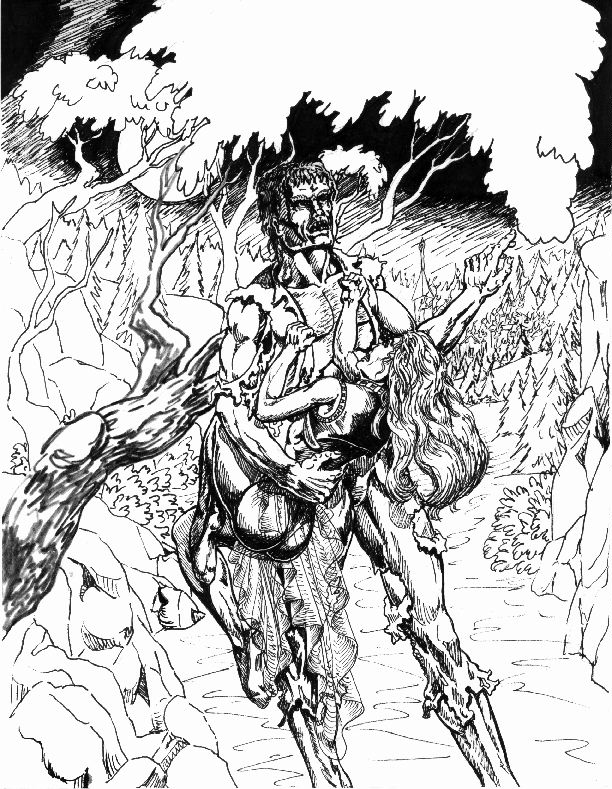 FOUND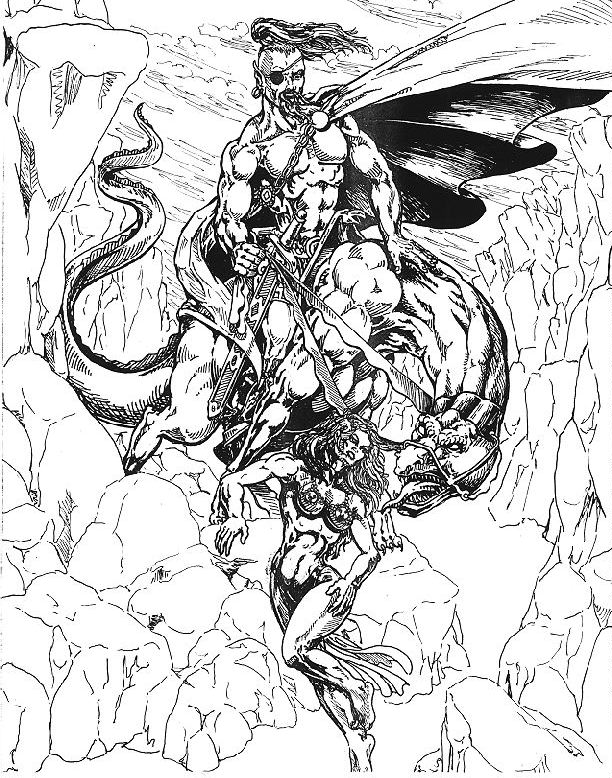 The illos on this page spotlight George McVey/GeoMc/ GEM Studios work in a pencil & ink format, just to give you a sample of interiors done, as well as show some of the covers I've done before they were inked. Hopeya like.